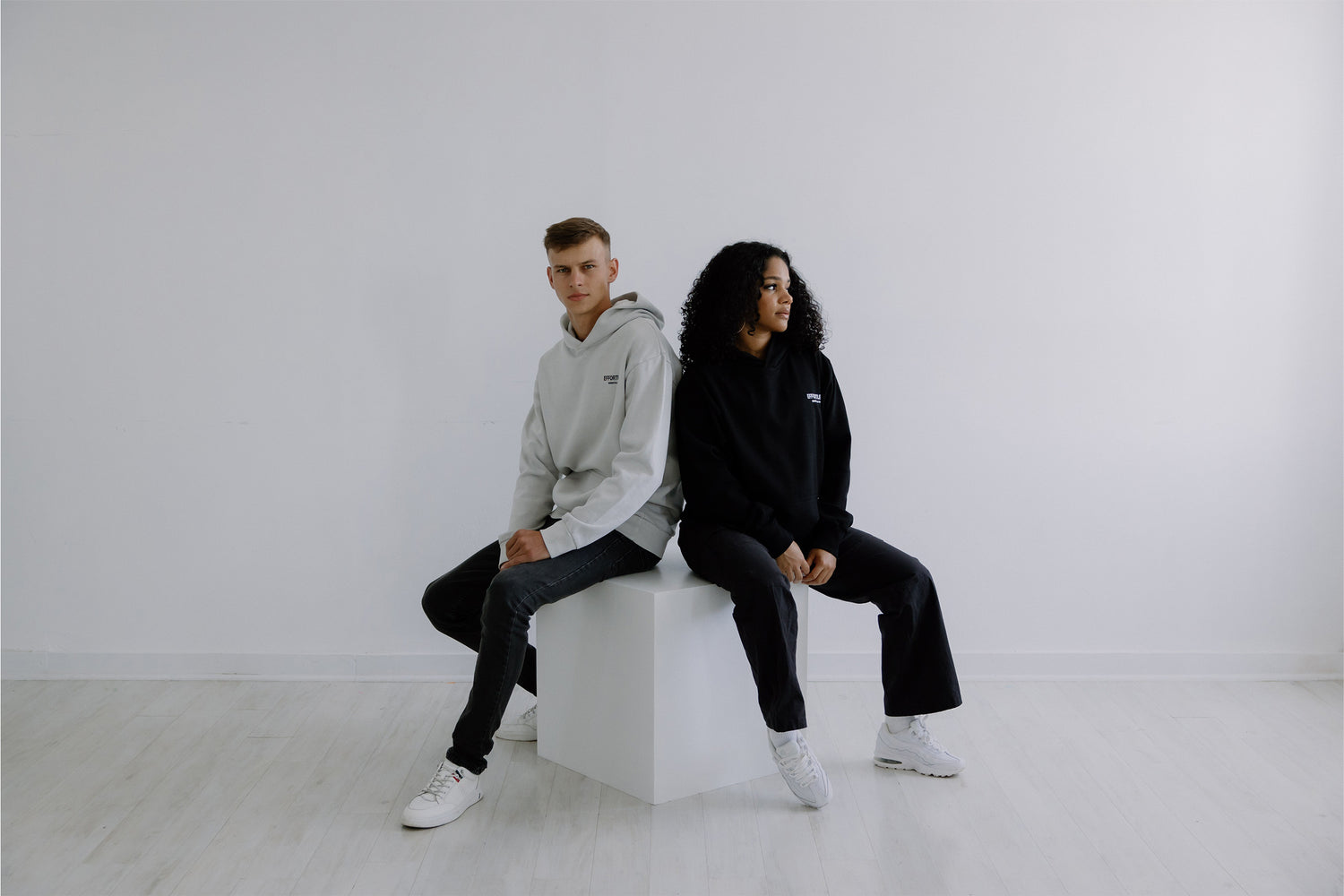 BECOME A BRAND AMBASSADOR
Welcome to the Effortless Essentials Co. Brand Ambassador Program, where we believe that spreading the true Gospel should be effortless. We invite you to join us in our mission to inspire and impact lives through faith-based fashion.
Effortless Essentials Co. is not just a clothing brand; it's a movement rooted in the belief that our faith should effortlessly shine through our everyday lives. Our brand ambassadors are essential in carrying this message forward, and we're excited to invite you to be a part of our dynamic community.
Why Join the Effortless Essentials Co. Brand Ambassador Program?
Spread the True Gospel: As a brand ambassador, you'll have a unique platform to spread the true Gospel effortlessly. Your voice and influence will allow you to share the message of God's love, grace, and redemption, inspiring others to embrace their faith with ease and joy.
Fashion with Purpose: Effortless Essentials Co. combines contemporary fashion with timeless Christian values. As a brand ambassador, you'll represent a brand that values modesty, integrity, and style. Your role is not only to promote our apparel but also to showcase how faith and fashion can seamlessly intertwine.
Exclusive Benefits: Enjoy a range of exclusive benefits as a member of our brand ambassador program. You'll receive 20% off on all Effortless Essentials Co. products, a personalized 15% off discount code for your friends and family to use, earn 10% commission on every qualifying purchase and access to limited-edition collections. Stay up-to-date with our latest releases and receive special perks as a valued ambassador.
Join the Effortless Essentials Co. Brand Ambassador Program:
If you are passionate about your faith, have a love for fashion, and desire to make a difference, we invite you to apply to become an Effortless Essentials Co. brand ambassador.
We welcome individuals from all backgrounds who are committed to upholding our brand values and promoting the Gospel effortlessly. Together, we can create a movement where faith is effortlessly expressed through every outfit.
Effortless Essentials Co. – Where True Gospel is Spread Effortlessly.
APPLY NOW